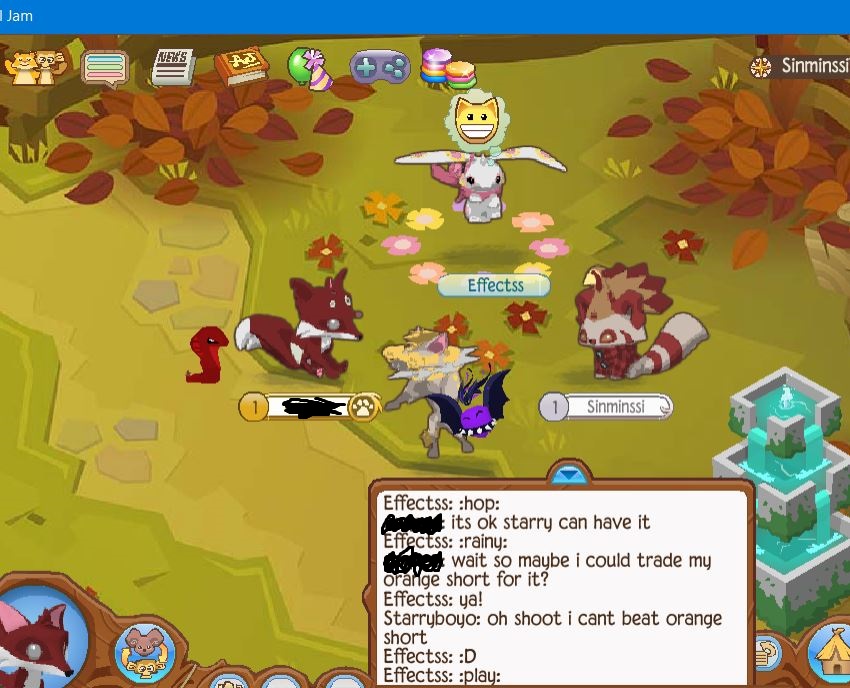 Okay here's the story: (I censored my username for security reasons)
I joined the giveaway while following a buddy of mine. There were probably around 20 people there, the first thing they were going to give away was a red long collar.
A common tactic that I've noticed is to say you're giving away a smaller prize first and that you're going to use a program to choose the winner. But actually the winner is an alternate account of yours and you just give it to them instead.
The winner in question this time was "Effectss" who supposedly got the red long collar. Next came the inevitable trust giveaway. I traded some good items then declined. Next the other two accounts traded long wristbands and supposedly accepted and traded back.
Eventually I got to the same level as the other two by having the same amount of points. Effectss started saying they really wanted me to win so I basically said that if they wanted me to win so bad I could be in the final two with Starryboyo.
It basically went on for another 20 minutes without trading and basically trying to convince me to trade better. I eventually offered to trade an orange short collar out of boredom but didn't actually do so.
More convincing followed, I got bored again and near the end I just said "It's ok I'm done recording anyway" "I have all the information I need"
Sinminssi quickly traded Staryboyo the collar and everyone left lol
Anyway I think we can all agree Sinminssi has 3 accounts or two friends working with them to effectively scam people.
Be on the lookout for Sinminssi, Starryboyo, and Effectss.