This scammer is currently inactive and is not scamming. If this user has become active, please alert a staff member, or update the page. Please ensure you have evidence.
This scammer is suspected to have multiple accounts and spares. It is likely that these spares will be used as an aid in their scamming, so if an account seems to be helping this scammer, please collect evidence and report them, both here and in-game.
About
Ecatt uses a method similar to Flash Trading. Using her spare account, xxgiantxx, she will say that she's hosting a giveaway in her den, with no trust-trading involved. Once enough people are at her den, she starts the giveaway. To gain everyone's trust, the first round is a safe game (such as 'first to say this phrase wins'). The main account, Ecatt, wins the first round and receives a prize. The second round is the Flash scam.. To win, participants are told to trade good items for her good prize on trade, and that the best item wins. However, they are told not to fully accept the trade. Participants are told to accept, then accept, then decline. This implies that there is a 3rd step, but xxgiantxx could easily accept the trade at that point. If someone trades a better item than the prize, xxgiantxx locks the den. She then trades the item(s) she scammed to her main accoun Ecatt. Her youtube channel can be found here.
Items Scammed
Magenta Furry
Orange Long
Possibly More
Appearing in
Proof
Note: Narlacat is NOT a scammer. Everything she said was to both get proof that Ecatt scams and to get her spike back.
Other Accounts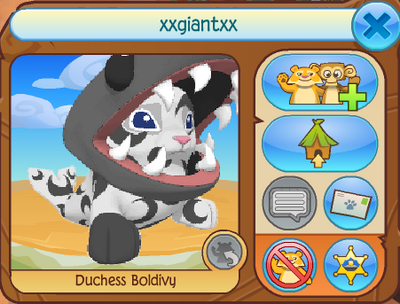 Community content is available under
CC-BY-SA
unless otherwise noted.