This scammer is currently inactive and is not scamming. If this user has become active, please alert a staff member, or update the page. Please ensure you have evidence.
About
Lalicpetal uses Trust to scam. She hosts trust parties and tells other jammers that she never accepts. If a jammer falls for this trick and trades a good item, she will accept and lock her den.
Items Scammed
Green Long Spiked Wrist
New Years Party Hat
Possibly more
Proof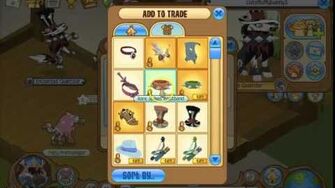 Community content is available under
CC-BY-SA
unless otherwise noted.