Due to consistent scamming, this scammer has been banned! Regardless, if you have proof that this scammer has returned through third-party programs or have an alternate account, make sure to report that account to AJHQ and report them here along with your proof. Stay safe, jammers!
About
Sparkleshine4 used the Trust Trade method.They promise to send jammers very rare items if the jammer trust trades with them. When the jammer trades them items they like, they will accept and leave.
Items scammed
Basketball
Blue Shag Rug
Two Planet Walls
Proof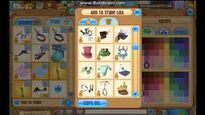 Community content is available under
CC-BY-SA
unless otherwise noted.