This scammer is suspected to have multiple accounts and spares. It is likely that these spares will be used as an aid in their scamming, so if an account seems to be helping this scammer, please collect evidence and report them, both here and in-game.
This scammer is currently active and possibly still scamming. Please report this user for scamming and safety issues, and if you have proof that they have scammed more than what we have stated, it would be appreciated if you could provide it here; otherwise, stay clear of this jammer.
About
Vatix is a semi-active Animal Jam scammer that posts YouTube videos. They use the trust method to scam jammers. Vatix currently has 172 subscribers. They scam long collars and headdresses. Their biggest scam is a rim headdress. Vatix never shows any usernames in any of the videos. They are suspected to have one account. The last video they posted claimed that they will continue making videos in summer 2019. Vatix also claims that their main account got banned. Although, he claims to now be unbanned and that his new account is Invisibilityx.
Items Scammed
2 RIM Headresses
3 Long Spiked Collars
Possibly More
Appearing In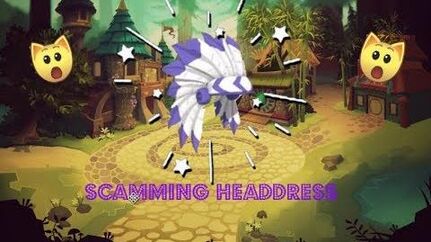 Community content is available under
CC-BY-SA
unless otherwise noted.